HOW BATTERIES ARE CHANGING THE
DEMOLITION INDUSTRY
THE POWER THAT
BATTERIES BRING
THE RISK THAT
DEMOLITION LABORERS FACE
100ECO
ELECTRIC MINI SKID STEER
CMX18
ELECTRIC MINI EXCAVATOR
2SPEED
ELECTRIC MINI SKID STEER
ES500
ELECTRIC MINI DUMPER
MCE400
ELECTRIC WHEELBARROW
100ECO
ELECTRIC MINI SKID STEER
CMX18
ELECTRIC MINI EXCAVATOR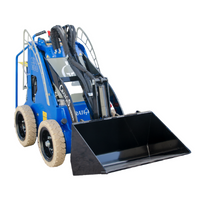 2SPEED
ELECTRIC MINI SKID STEER
ES500
ELECTRIC MINI DUMPER
MCE400
ELECTRIC WHEELBARROW
100ECO
ELECTRIC MINI SKID STEER
100ECO
ELECTRIC MINI SKID STEER
100ECO
ELECTRIC MINI SKID STEER
WITH AN EXPERT SALES PERSON
IN YOUR TERRITORY
WE'RE NOT HERE TO DO WHAT EVERYONE
ELSE IS DOING…
CRATOS EQUIPMENT BEGAN IN 2013 SELLING BATTERY
POWERED DEMOLITION EQUIPMENT OUT OF A STORAGE
BUILDING. TODAY, WE SPAN ACROSS THE UNITED STATES &
CANADA, PROVIDING THOUSANDS WITH THE BENEFITS THAT
ELECTRIC EQUIPMENT BRING.

WHY ELECTRIC? BECAUSE IT'S THE FUTURE. OUR GOAL IS TO
LEAD THE CHARGE IN CHANGING THIS INDUSTRY, YOU ADAPT
OR GET LEFT BEHIND. WE'RE THE ONES PUSHING THE NEED TO
ADAPT.